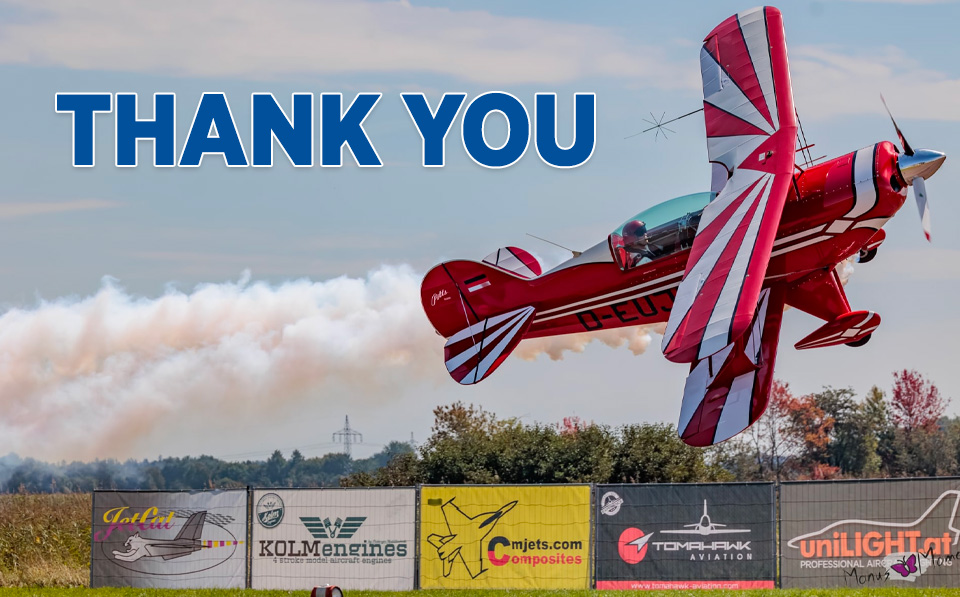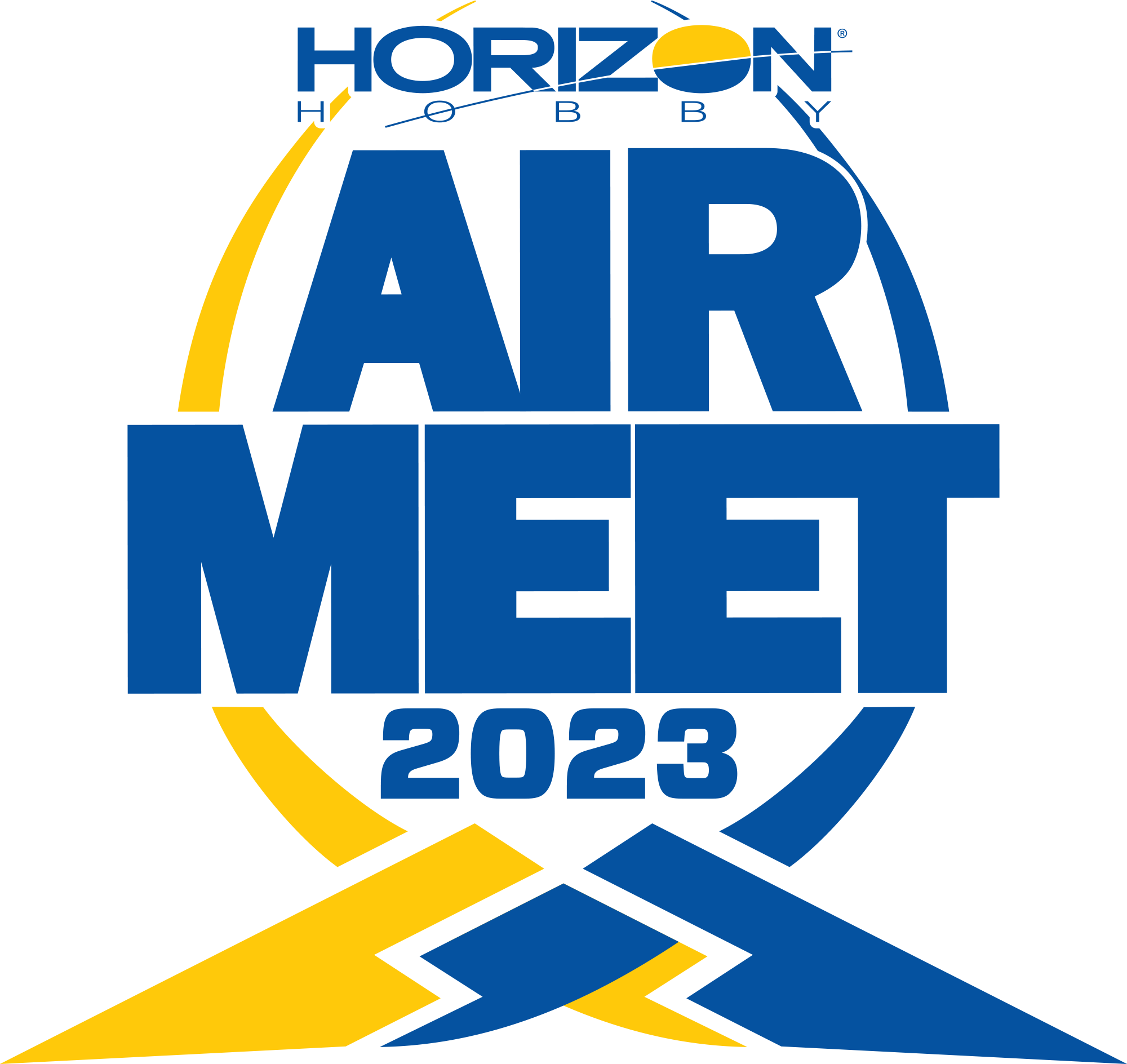 HORIZON HOBBY AIRMEET 2023
11. - 12.08.2023 | SPORTFLUGPLATZ DONAUWÖRTH-GENDERKINGEN
---
Click the icons below to tune in to all our social media platforms August 11-12th for coverage of the high-flying action, incredible airplanes, and world-class pilots as they put on the world's greatest RC airshow.
---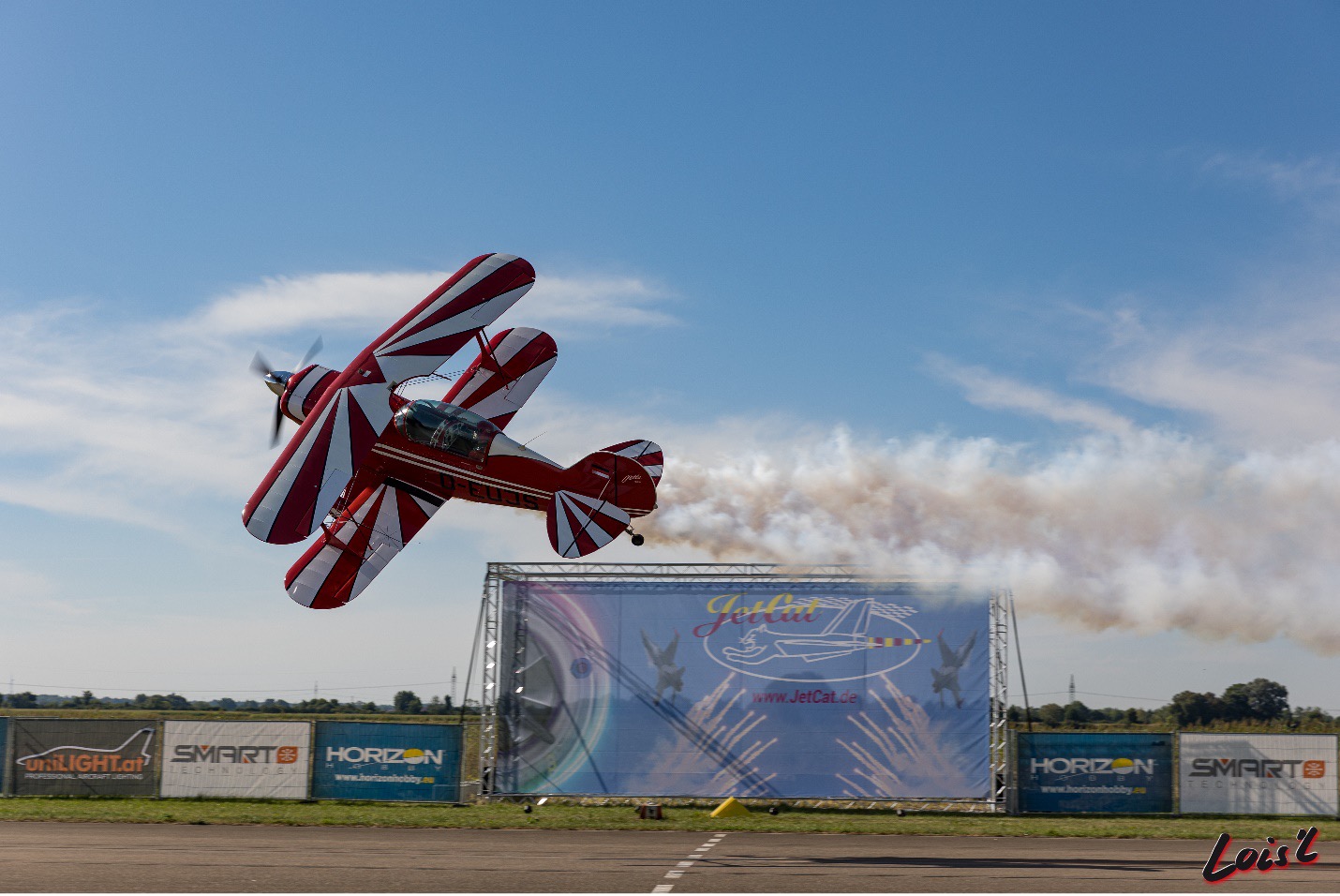 CELEBRATING 15 YEARS OF HORIZON AIRMEET!
Get ready for an unforgettable experience as the Horizon Hobby AIRMEET returns for its 15th-anniversary celebration! This world-renowned event has been the standard-bearer for top-tier RC action since its inception. The non-stop air show featuring the best pilots on the scene has developed into a one-of-a-kind RC festival, with global recognition. The combination of spectacular RC displays alongside breathtaking full-size acts continues to captivate flight enthusiasts year after year. Once a year, Horizon Hobby turns the airfield in Donauwörth, Bavaria, into the ultimate RC destination. Don't miss out on this year's AIRMEET celebration! Get ready to be thrilled and amazed as we take you on an unforgettable journey through the skies. Mark your calendars and join us for this epic anniversary event! Can't make it in person? Our very own TJ Williams from the USA will be bringing you non-stop action through Horizon Hobby's social media channels.
ANNOUNCING OUR PREMIUM PRESENTING PARTNER
We are proud to announce that JetCat has once again joined AIRMEET 2023 as our Presenting Partner.
The premium Brand for RC Jet turbines is cooperating with Horizon Hobby making the event the very best it can be. The JetCat Team is not only renowned for flight shows and impressive product performances you see nowhere else – they are also industry-first when it comes to product quality and the highest standards in customer service and support.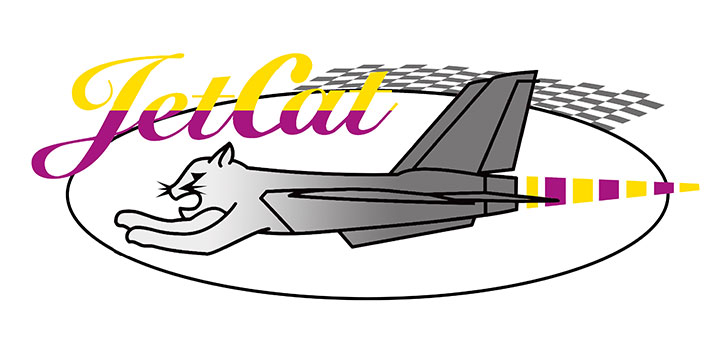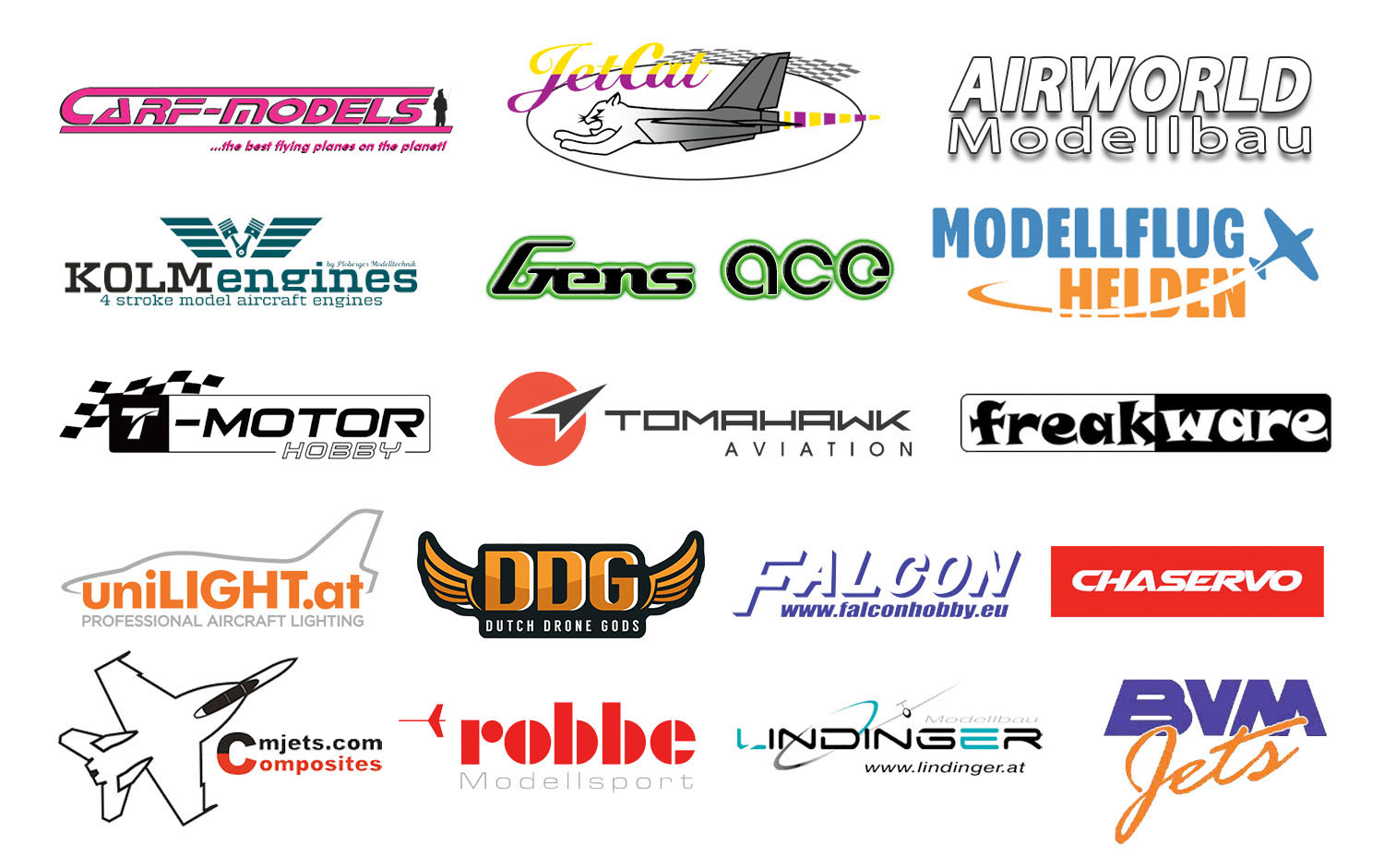 Thursday 10.08.2023 from 14:00: Free practice
Friday 11.08.2023: Airmeet Manufacturer's Day 10 am - 6 pm
Saturday 12.08.2023, from 10:00: AIRMEET daytime show
Saturday 12.08.2023, from 11:00: the legendary AIRMEET Night Show and fireworks
Sunday 13.08.2023: Pack up and head home
In addition to the impressive RC displays, AIRMEET also features breathtaking full-size acts that will leave you in awe. From aerobatic planes to gliders and more, the full-size acts showcase the incredible skill and precision of pilots at the top of their game. You'll witness death-defying stunts, breathtaking aerial maneuvers, and a level of excitement that's hard to find anywhere else. Don't miss your chance to see these amazing acts up close and personal at AIRMEET!
RED BULL BLANIX TEAM
SF-260 SIAI MARCHETTI FORMATION RALF & NICO NIEBERGALL
PITTS S-2B UWE SCHREYER
NORTH AMERICAN AT-6 HOLGER TISCHER
YAK-52 VOLKER FISCHER
BOEING STEARMAN CLAUDIUS SPIEGEL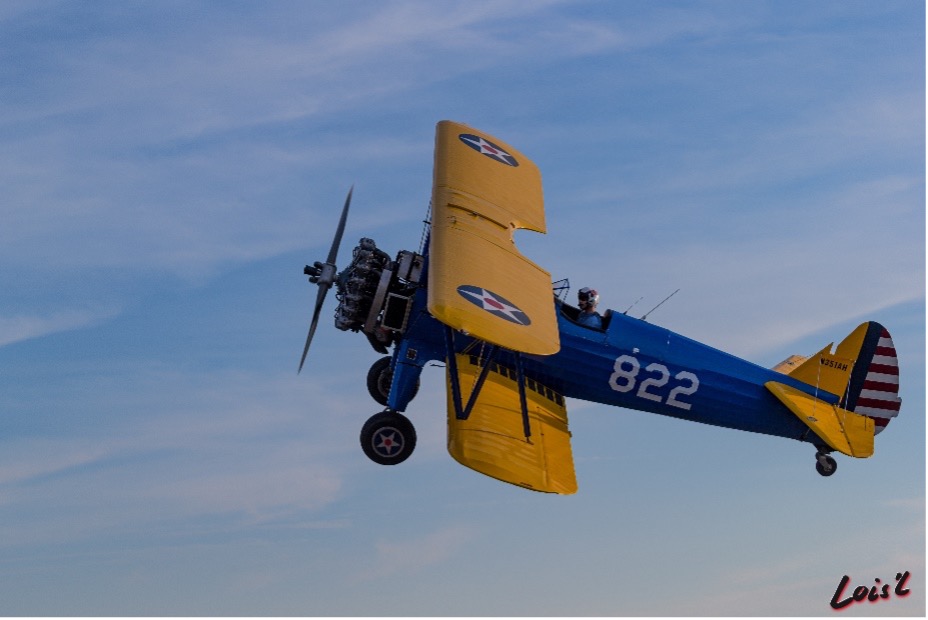 At AIRMEET, we're proud to host some of the best invitational pilots from around the world. These pilots have proven their skills and expertise in the RC world and are here to showcase their talent and push the limits of what's possible. You'll witness incredible displays of precision, speed, and creativity as these pilots take to the skies and put on a show that you won't forget. From young rising stars to seasoned veterans, our invitational pilots represent the best of the best in the RC community. Come see them in action at AIRMEET! Additionally, we are excited to announce that Ali Machinchy will be in attendance. Ali is a world-renowned RC airshow pilot and is never an act you'll want to miss!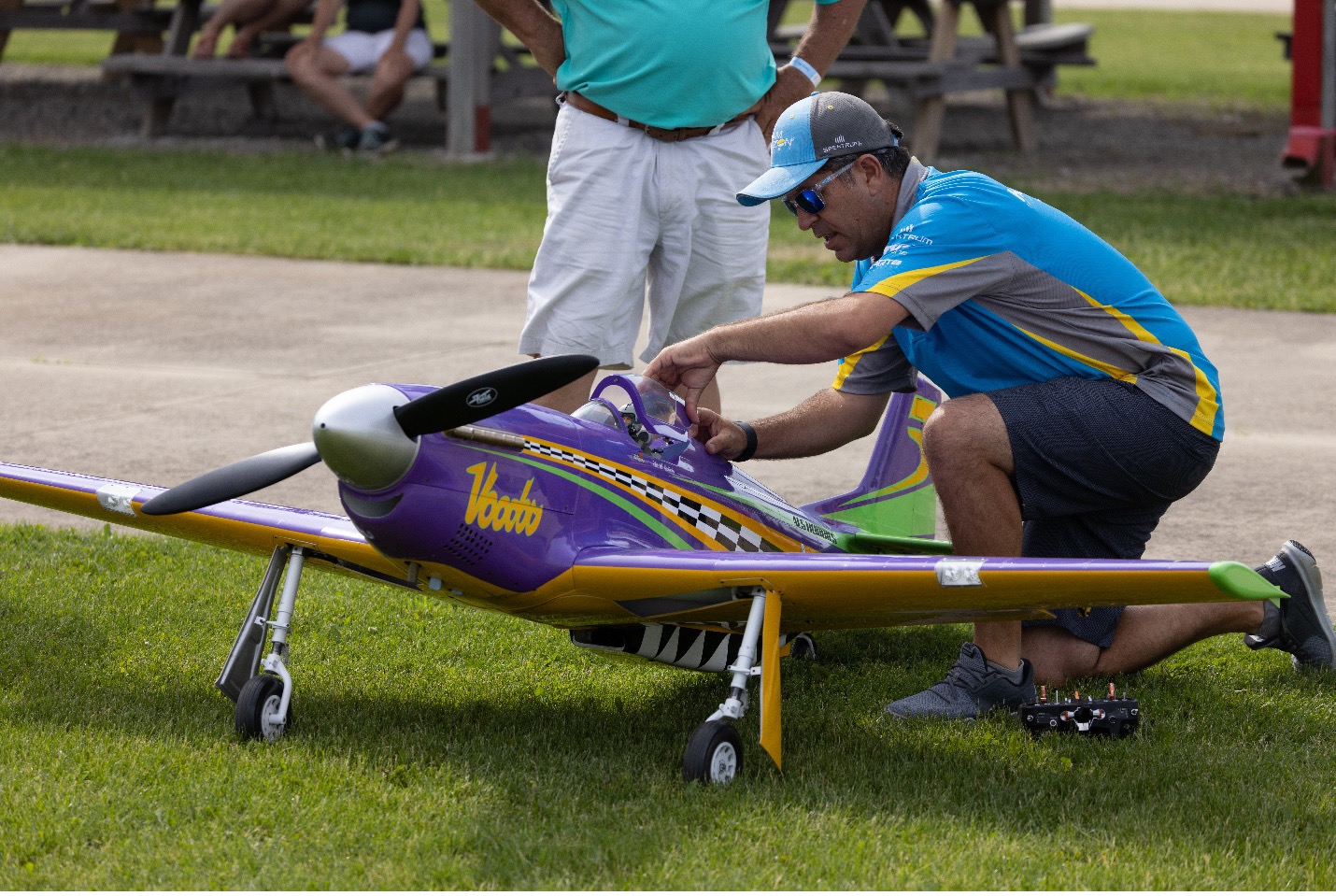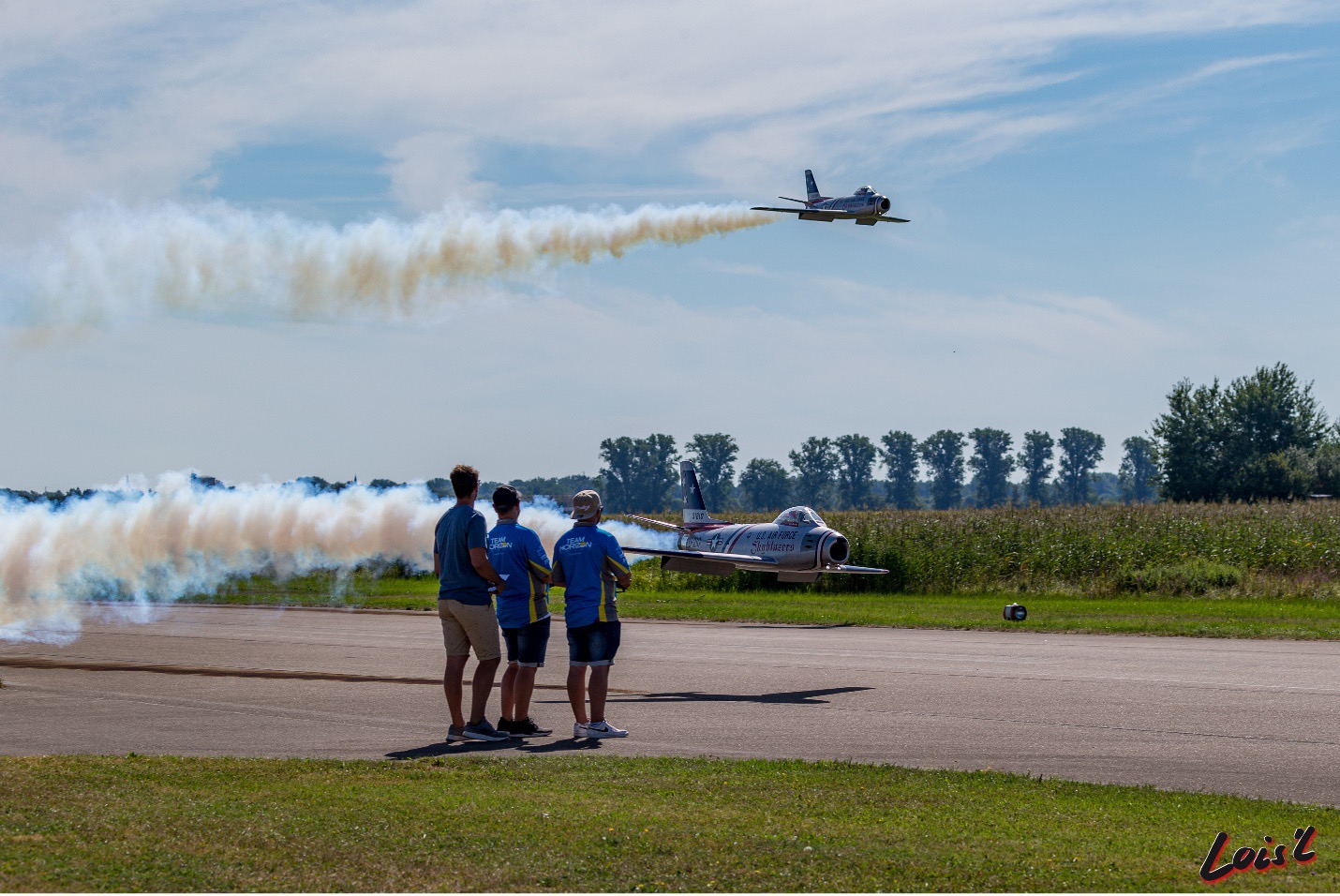 NEW - AIRMEET MANUFACTURER'S DAY
Manufacturer's day is a special day during AIRMEET where industry manufacturers are invited to showcase their latest products and technologies through thrilling flight displays. This is a unique opportunity for manufacturers to demonstrate the capabilities of their products and for attendees to witness firsthand the cutting-edge technology and innovation in the RC industry. Whether you're a seasoned RC enthusiast or just starting out, Manufacturer's Day is an exciting event that should not be missed!
Jet Cat Turbines
Tomahawk Aviation
AIrworld Modellbau
CARF-Models, Falcon Europe
Modellflughelden.de, Unilight
Lindinger Modellbau
Robbe Modellbau
Gens Ace
Chaservo
Freakware
Horizon Hobby
As the sun sets on AIRMEET, the excitement continues with a dazzling firework display and an unforgettable night flight show. The fireworks light up the night sky and set the stage for an incredible aerial performance that will leave you in awe. With lights, music, and daring maneuvers, the night flight show is a truly unique experience that showcases the skills and talent of the best pilots in the industry. The combination of stunning visuals and high-energy action makes for an unforgettable night and a perfect way to end the day at AIRMEET. Don't miss out on this incredible experience!
After a full day of excitement at AIRMEET, the party doesn't stop. Join us for our after-hours celebration where you can enjoy live music, drinks, and great company. Meet pilots and fellow attendees, share stories about the day's events, and soak in the vibrant atmosphere. Don't miss out on the fun and join us for the AIRMEET after-hours celebration!
About 20,000 spectators on the event site will enjoy our German moderation by Thilo Kramer and Martin Hübsch. For our followers on our Horizon Hobby social media channels, TJ Williams will be cranking out awesome content from Donauwörth and present you with the best highlights from the airfield.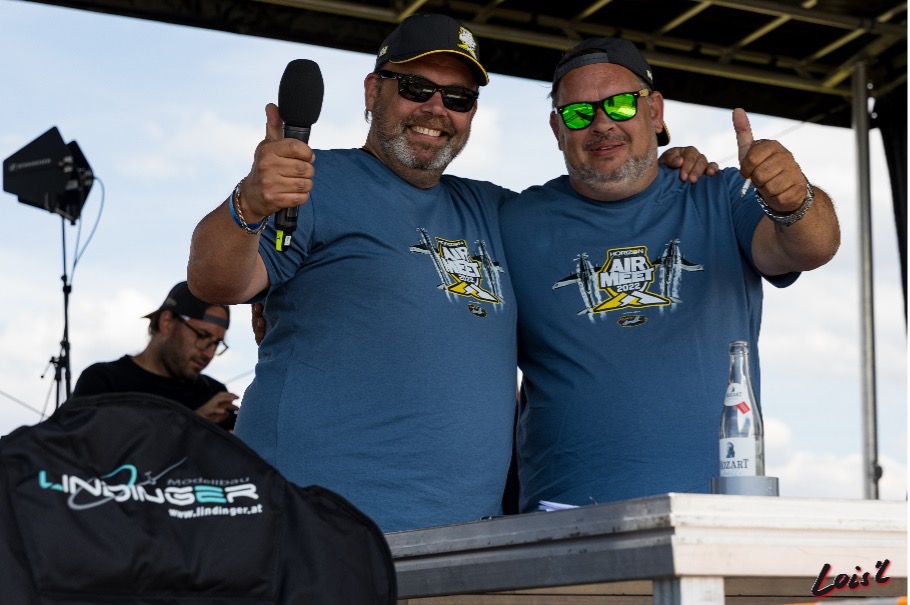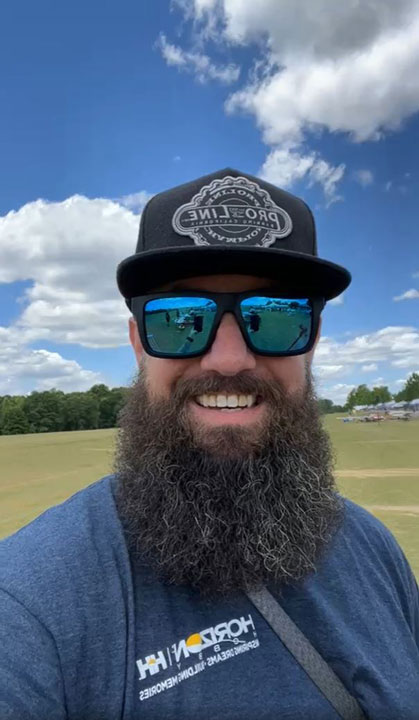 Want to go shopping between the flight slots on the Event site? Our retail partners will be there for you with great RC products and good advice on getting into the hobby and learning how to fly. If you are already an experienced pilot – talk to our retailers and choose your next fun airplane!
In addition to the amazing RC action and flight displays, AIRMEET also offers a wide selection of great food vendors and beer on-site. From local favorites to international cuisine, there's something for everyone to enjoy. Grab a cold beer and take in the incredible aerial performances or indulge in some delicious food while exploring the various exhibits and displays. AIRMEET offers a full day of entertainment and fun for the whole family!
After 15 years of being a free event, AIRMEET will introduce an admission fee of 10€, while children 14 and under can still attend for free. We understand that this is a change and may surprise some attendees, but we want to emphasize that this decision was made with the future of AIRMEET in mind. As the event has grown and become more popular, so have the costs associated with organizing it. To ensure that AIRMEET remains a healthy and sustainable event for years to come, we have had to introduce this admission fee. We have, however, made sure to provide a benefit to attendees by making parking free. We hope that this will help offset the cost and make the event more accessible to everyone. We appreciate your understanding and support as we work to continue bringing you the best RC action and aerial performances at AIRMEET.

• 10 € Per Adult (15 & up)
• FREE (Children 14 and under)
At AIRMEET, we want to make sure that every aspect of your experience is hassle-free, which is why we offer free on-site parking. With plenty of space available, attendees can park their cars with ease and enjoy the event without worrying about parking fees or finding a spot. Additionally, we offer dedicated handicapped parking spaces to ensure that everyone can attend AIRMEET and fully enjoy the experience. We're committed to providing a comfortable and accessible environment for all attendees, and we look forward to welcoming you to this year's event!
• Free – Valid all Days of the Public Event
For those looking to fully immerse themselves in the AIRMEET experience, we offer camping options with ample space and stunning farmland views. Our campground is equipped with water and electricity hookups, making it easy to settle in and enjoy the weekend's events. Wake up to breathtaking views of the surrounding countryside and spend the day exploring the RC displays and aerial performances. Camping at AIRMEET is an excellent way to enhance your experience and make lasting memories with friends and family.
• Camper: 45€ (Arrival possible from Wednesday on, stay until Sunday, water and electricity included from Thursday on)
• Tent or Car Camping: 30€ (Arrival possible from Wednesday on, stay until Sunday, water and electricity NOT included)
• 2 General Admission tickets included with the price of camping.
We would like to take a moment to extend our sincerest gratitude to our industry partners for their continued support of AIRMEET. Without their contributions, this event would not be possible. It's through their dedication and hard work that we're able to bring together the best of the RC community for a truly unique and unforgettable experience. We're honored to have such amazing partners and look forward to many more years of collaboration and success. Thank you again for your unwavering support!
AIRMEET 2023 will be supported by two of the world's best FPV pilots. The DUTCH DRONE GODS will bring you FPV views from the air you will see nowhere else at an airshow! Don´t forget to follow our social media channels for our incredible FPV footage!
We look forward to seeing you!
Flugplatz Rudolf Grenzebach Motorflugsportgruppe Donauwörth-Gnderkingen e.V.
Forstmahd 1, 86682 Genderkingen
GERMANY